PS' Photo Awards, Social life at PS
For this reason we launched – as earlier promised – the PS Photo Awards competition that from now on will be organised every six months. Each time talented employees making photos can submit entries in a predefined category.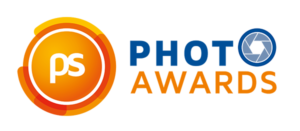 The first competition this year offers almost unlimited opportunity for the subject of photos since the title of the category is "My favourite photo". Photos can be submitted by applicants in two categories, as well as for winning the audience prize.
The jury expects in the category "PS Photo Awards – Grand Prize" artworks of high quality that meet aesthetical requirements too. In the category "PS Photo Awards – Best Mobile Shot" photos made with mobile phone to catch special moments in everyday life can compete. In the competition for the "PS Photo Awards – Audience Prize" colleagues can vote on all photos submitted, even more than one by one competitor.
In both categories the 10 photos each found by the jury to be the best will compete for the prize awarded to the one obtaining the most votes from the more than 400 employees on the online exhibition interface. The twenty candidates will be exhibited also on the "Wall of Fame" over the next six months.
We trust that many high-quality photos will be sent by our colleagues to make the look of our office even more lovely.
Naturally, the works that gave the idea for this competition, exhibited on the "Wall of fame" will neither be forgot: a worthy place will be found for them on the steadily increasing surface of the walls of our office.
The "PS Photo Awards" competition is another opportunity for everyone to show another facet of himself, while for us an opportunity to better get to know the members of the team.